Connections vol.11, no.4, Fall 2012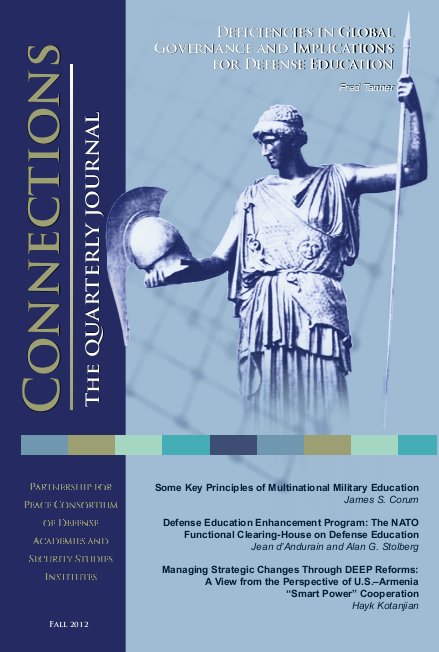 The Fall 2012 issue of Connections: The Quarterly Journal is dedicated to defense education reform in partner countries and the role the PfP Consortium and NATO play through the Defense Education Enhancement Program. It covers requirements to modern professional military education and the way advanced Western educational institutions approach these requirements, including through joint and multinational approaches, emphasis on the learner and the opportunities for networking advanced technologies provide.
Individuakl articles present the experience of Armenia, Azerbaijan, Moldova, Kazakhstan, and Bosnia & Herzegovina, and the advances these partner countries have made through the exchange with experienced educators from NATO countries.